Quality Translation Network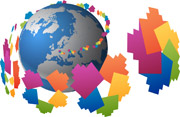 The Quality Translation Network consists of independent Language Service Provider
companies with a large number of experienced language professionals.
All members aim at one goal: To improve the
quality of language services.
Quick Response, Quality, Accuracy, Data Security and Service
The Quality Translation Network provides 100% ISO 9001 compliant services [?] including all necessary key features customers are looking for.
ISO 9001 is the International Standard for Quality Management Systems (QMS). For businesses, the widespread adoption of International Standards means that suppliers can develop and offer products and services meeting specifications that have wide international acceptance in their sectors.
Online Translation Manager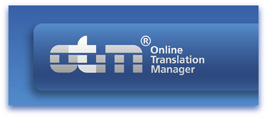 The operator company (LSP.net) supplies the
network with the unique online software
OTM® (Online Translation Manager).
OTM is the completely online-based software for dependable and secure management of translation projects, exclusively designed for the language industry.